The following are examples of my work done as Gallant Innovations for various clients.
Example Drawings
I provide my clients with a copy of the drawings in PDF format.
I also provide the 3D SolidWorks solid models for use in CAM programming.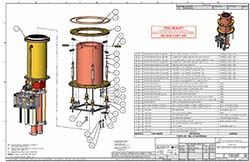 View an example PDF assembly drawing (130K)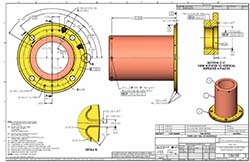 View an example PDF brazement drawing (223K)
Linac Systems, Inc., Albuquerque, NM
RFI Cavities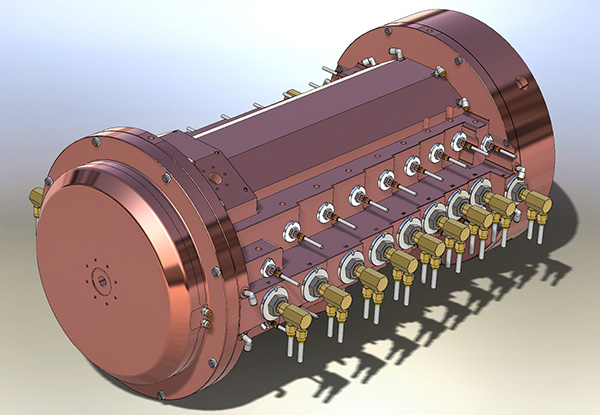 (20" diameter x 36" long)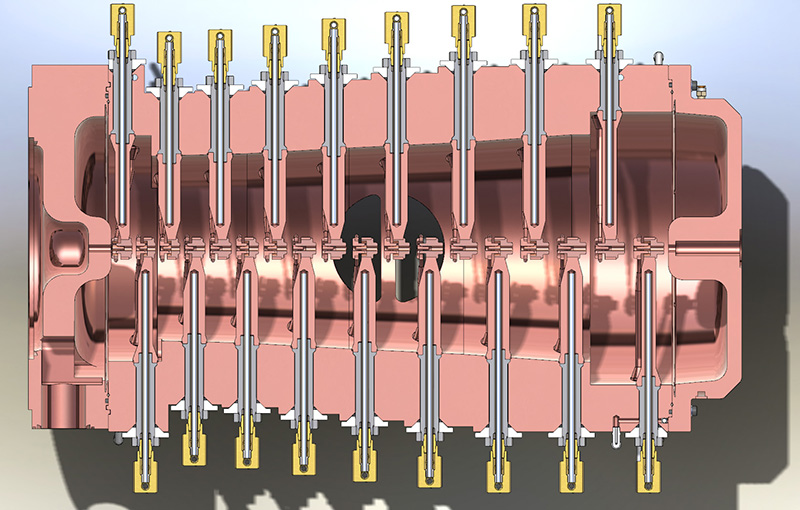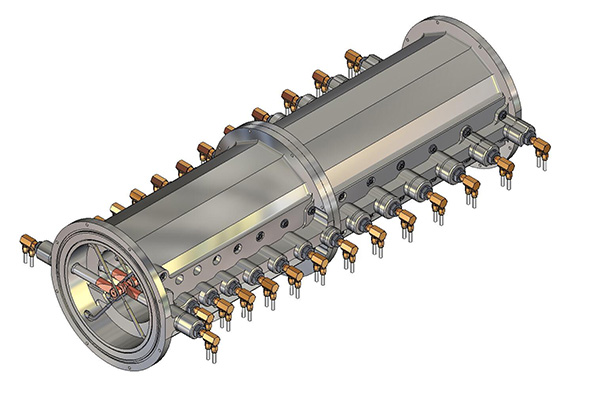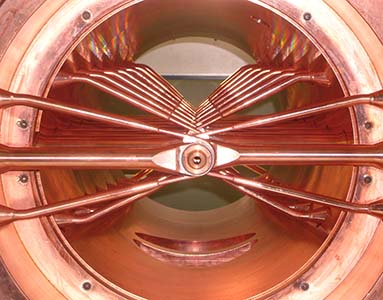 Project:

Buncher

Cavity for the

Spallation Neutron Source Project

(SNS) at Lawrence

berkeley

National Laboratory

$32,000.00 fabrication cost for each assembly. Total of four assemblies to be made.

Deliverables: 3D SolidWorks part and assembly models, solid models for FEA, photo rendered images for design review presentations and design reports, and engineering/fabrication drawings

This project required 12 drawings with a total of 27 sheets

22.5" O.D. x 5.1" wide Stainless Steel. Assembly weighs 312 pounds

4 assemblies to be built plus one aluminum test assembly

Design considerations needed for vacuum system design requirements

Internally routed water cooling channels

Copper plated cavity profile

Tight tolerances required on the cavity profile

Cavity is calibrated by changing the thickness of the

removeable

.235" thick shims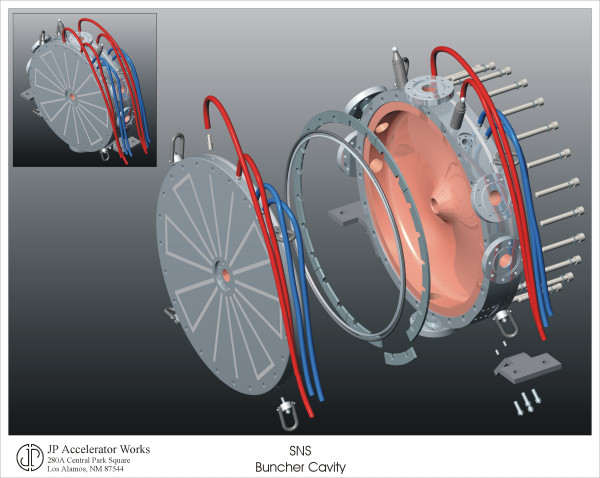 PhotoWorks rendered images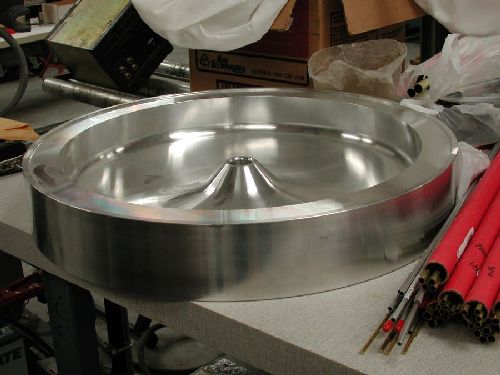 Aluminum Mock-up for Testing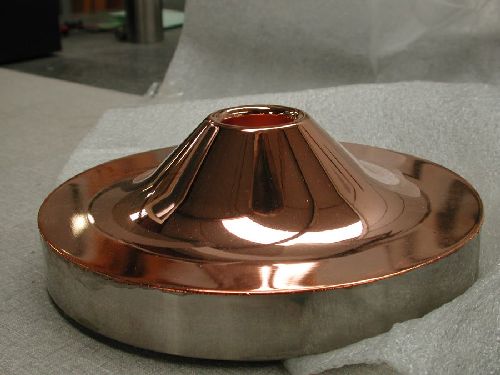 Copper Plating Test Piece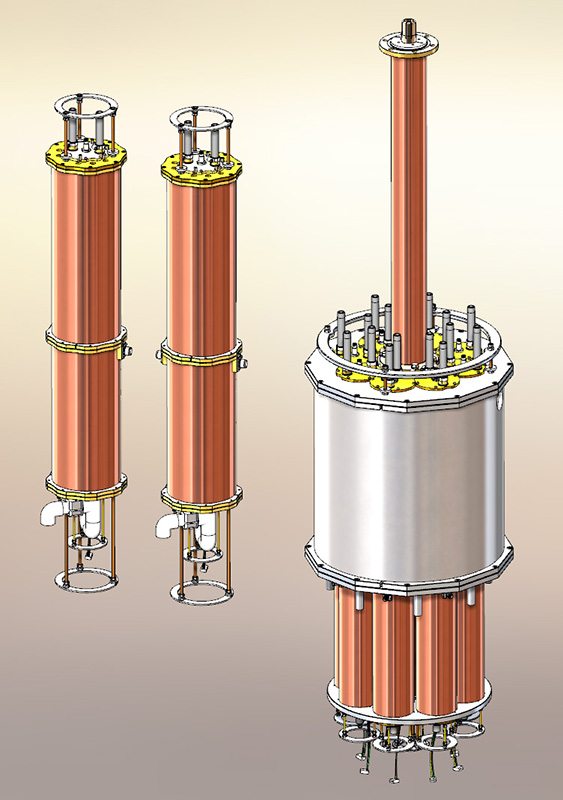 200 MHz Amp
IPA (2X) and FPA (18" diameter)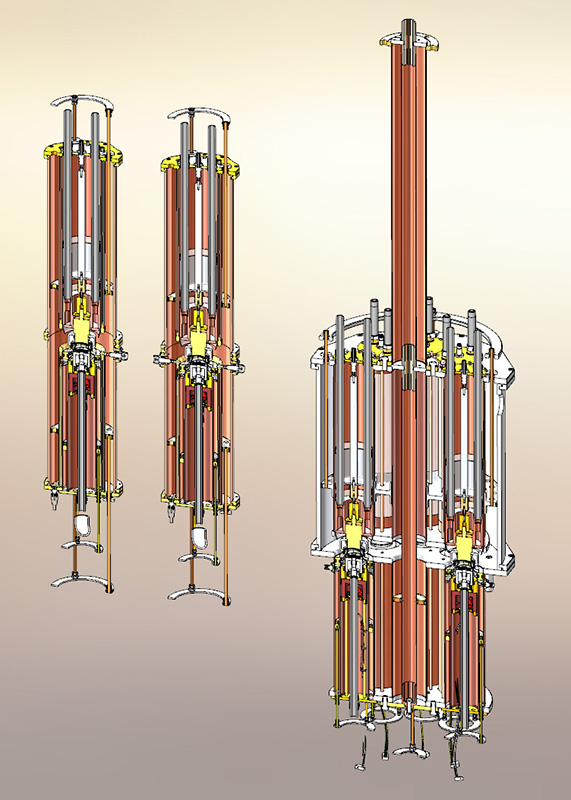 Section View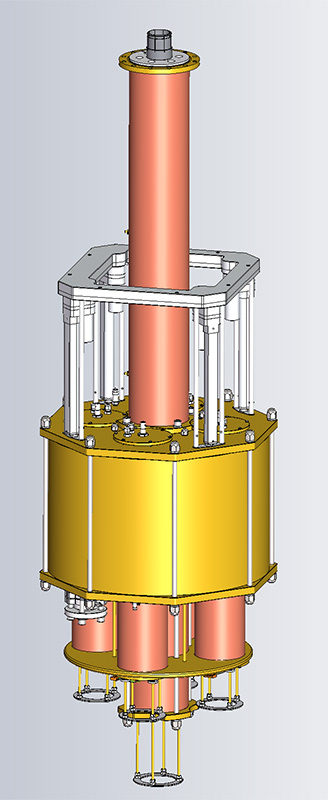 540 KW 200 MHz Amp
(22" diameter, 6" diameter coax)

Section View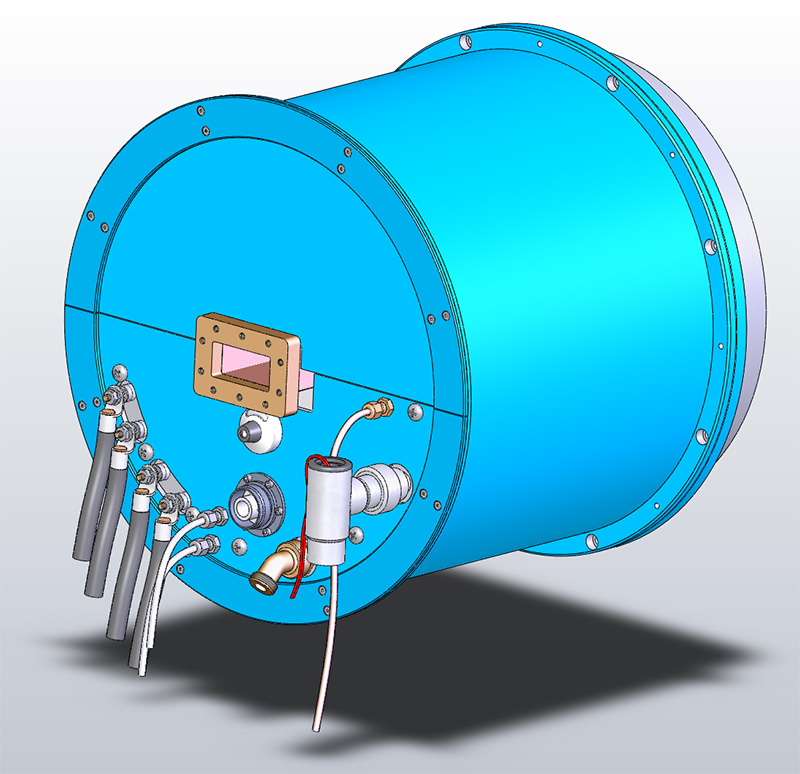 Ion Source
(20" diameter)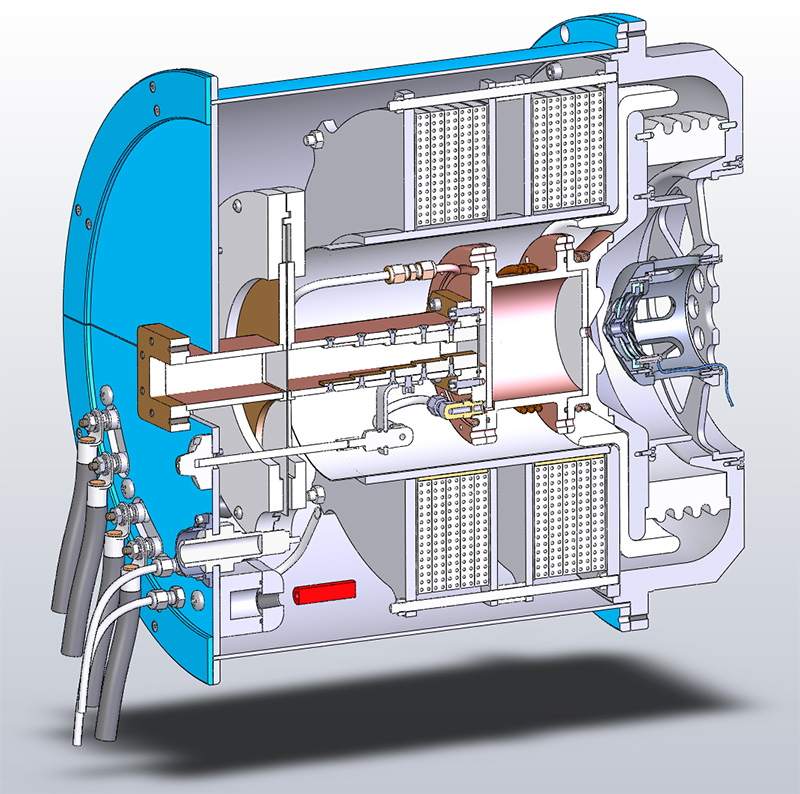 Section View
Project: Tuning Bars for the Drift Tube Linear Accelerator (DTL) at

International Isotopes Incorporated

, Denton, Texas

This project required 4 drawings with a total of 6 sheets

1" x 1.5" x 60" Stainless Steel

Each bar has a different height, length, and hole pattern

Replaces an earlier tuning bar design

Internally water cooled. A .250" dia. hole is gun drilled through the length of the bars

Design considerations needed for vacuum system design requirements

Each bar and all components are copper plated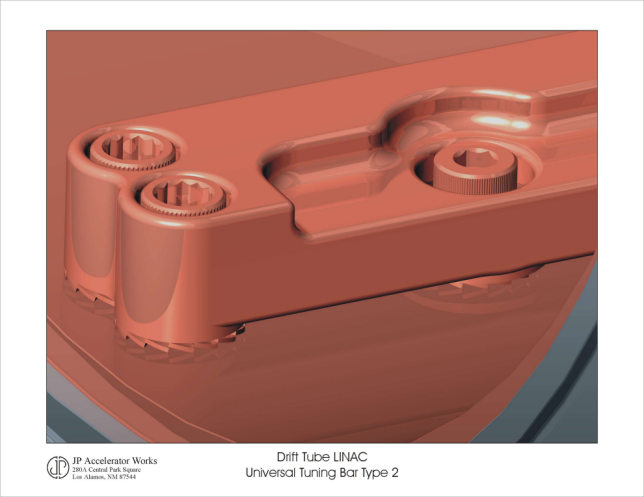 Close up PhotoWorks rendered image of the tuning bar mounted to the tank
Photo of the earlier Tuning Bar design mounted to the tank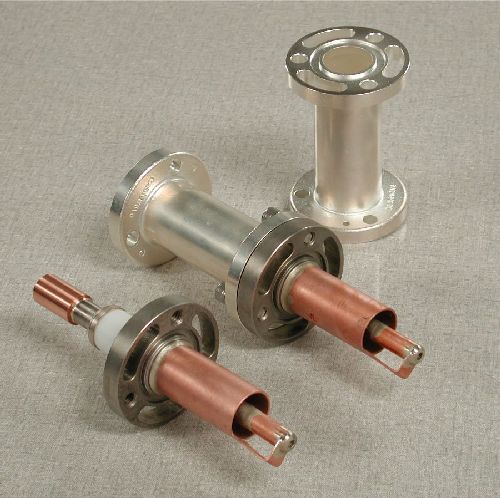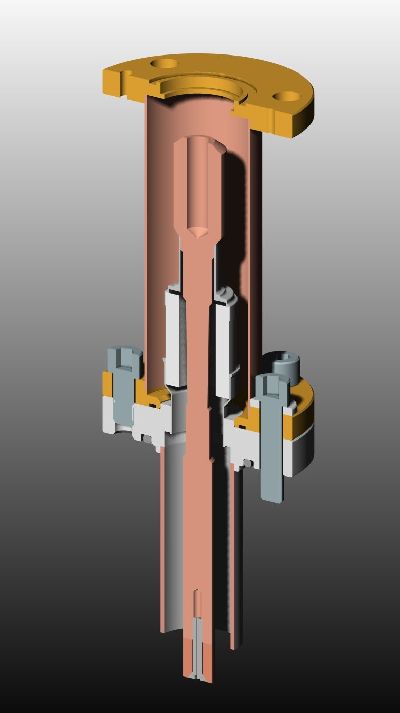 Drive Loop Assembly: Fabricated Assembly and Solidworks Section View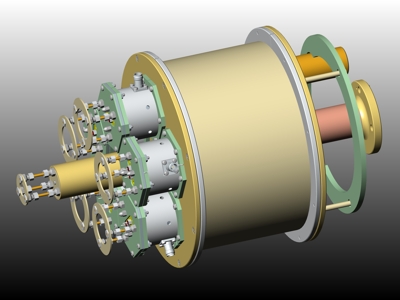 600 MHz Amp
Coyote Creations
Santa Fe, NM
Project: graphics for a proposed sculpture fountain on the University of New Mexico campus in Albuquerque, NM

SolidWorks 3D solid models and images provided to aid visualization of the proposed fountain to scale in the actual setting

Digital photos

where

taken at the site and the SolidWorks models where overlaid on the images to the proper scale and orientation
Retaining wall is 38'

dia

x 18" h

Bronze arches and bas-relief sculptures

Tallest arch is 15 feet tall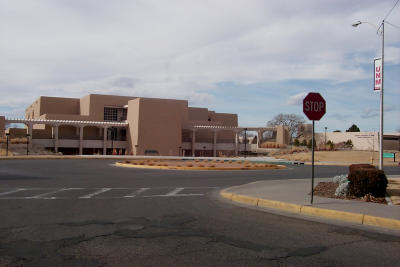 Original photo of the empty circular area for the proposed sculpture fountain
The circular curb is 48 feet in diameter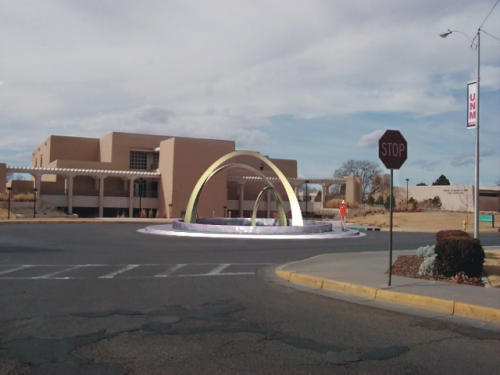 View Walking West from the Library
SolidWorks model overlaid on the photograph
Bas-Relief Figurative Sculptures and Water Sprays not Shown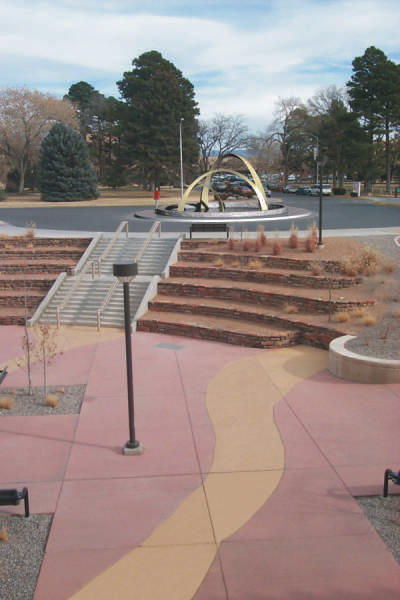 View East from the Second Floor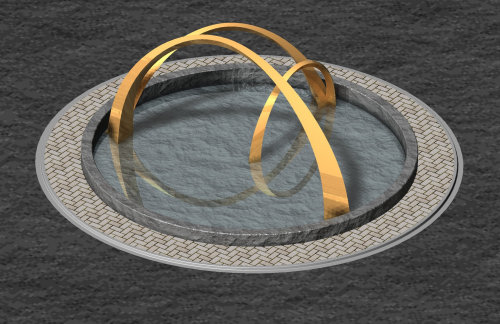 PhotoWorks Rendered Image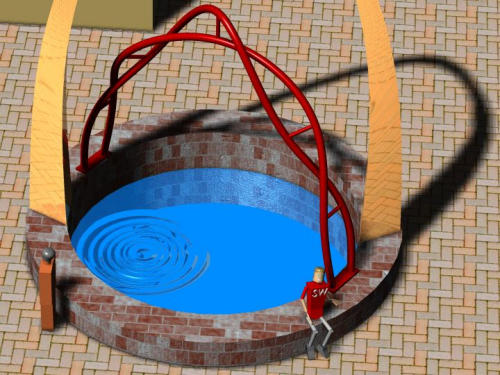 Experimenting with SolidWorks and PhotoWorks
This web site was created by Danny Gallant
Please send web page comments to: danny@gallantinnovationsNOSPAM.com
Remove "NOSPAM" from the end of the address before sending the email.
I created the background image by scanning in some of my machinist's measuring tools, an endmill, and a curled lathe chip. I then modified the image in Corel Photo Paint.